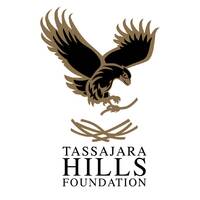 The Tassajara Hills Foundation exists to fund staff positions and resources that are not covered through State funding. This year, our Foundation will fund seven Paraeducators to support every class, three Reading Instructional Assistants, an Office Assistant who provides clerical and student health support, and a Librarian for all our students. If we exceed this year's fundraising goals, your donations would work towards bringing back the vocal music program and purchasing chromebooks to fulfill the needs of every T.H.E. student from 2nd-5th grade.

All donations are voluntary and greatly appreciated. Without these important donations, we will be unable to fund these positions going forward. If you are unable to donate the full $650 suggested donation per child, we hope that you will consider donating what you can by using the "Other" button to select an amount of your choice. Every little bit helps us get closer to our goal of providing the best educational experience for our children. All donors will receive a thank you letter and an "In This Together" T.H.E. car magnet as a token of appreciation.

NEW! This year we are offering sponsorship levels for families who would like to contribute more to keep our school thriving:

Silver- $1,500
As a Silver Sponsor, you will receive your name on a "Silver Sponsors" plaque in the school office.*
Gold- $3,000
As a Gold Sponsor, you will receive your name on a "Gold Sponsors" plaque in the school office.*
Platinum- $4,500
As a Platinum Sponsor, you will receive your name on a "Platinum Sponsors" plaque in the school office.*
If you are unable to do one of the above sponsorship levels, please consider helping by donating a little bit more in order to help cover for another family who is unable to donate this year. We offer an installment payment option where your donation can be split into 8 monthly payments this year making it a little bit easier to manage for families as well.


INCREASE YOUR DONATION WITH CORPORATE MATCHING
Corporate Gift matching is a program where companies match donations made by their employees to a non-profit, 501(c)3 organization -
it doesn't cost you anything extra and our school will receive these additional funds
. If your company participates in corporate matching, they may match your tax-deductible donation to the Foundation dollar-for-dollar. This is essentially "free money" for the school! To get started with this quick and easy process, you can initiate the corporate match request through an electronic submission process,
click here
, or by contacting your company's HR department.
Your donation is tax-deductible to the full extent provided by law. No goods or services were provided in exchange for your contribution. Foundation is a 501(c)(3) nonprofit organization Tax ID: 91-1854965